Q.C. Parawood is a professional wood furniture manufacturer for more than 40 years. We do majorly wood furniture exporting to several furniture stores especially those in Japan. To deliver the best quality furniture product, it has been our company vision.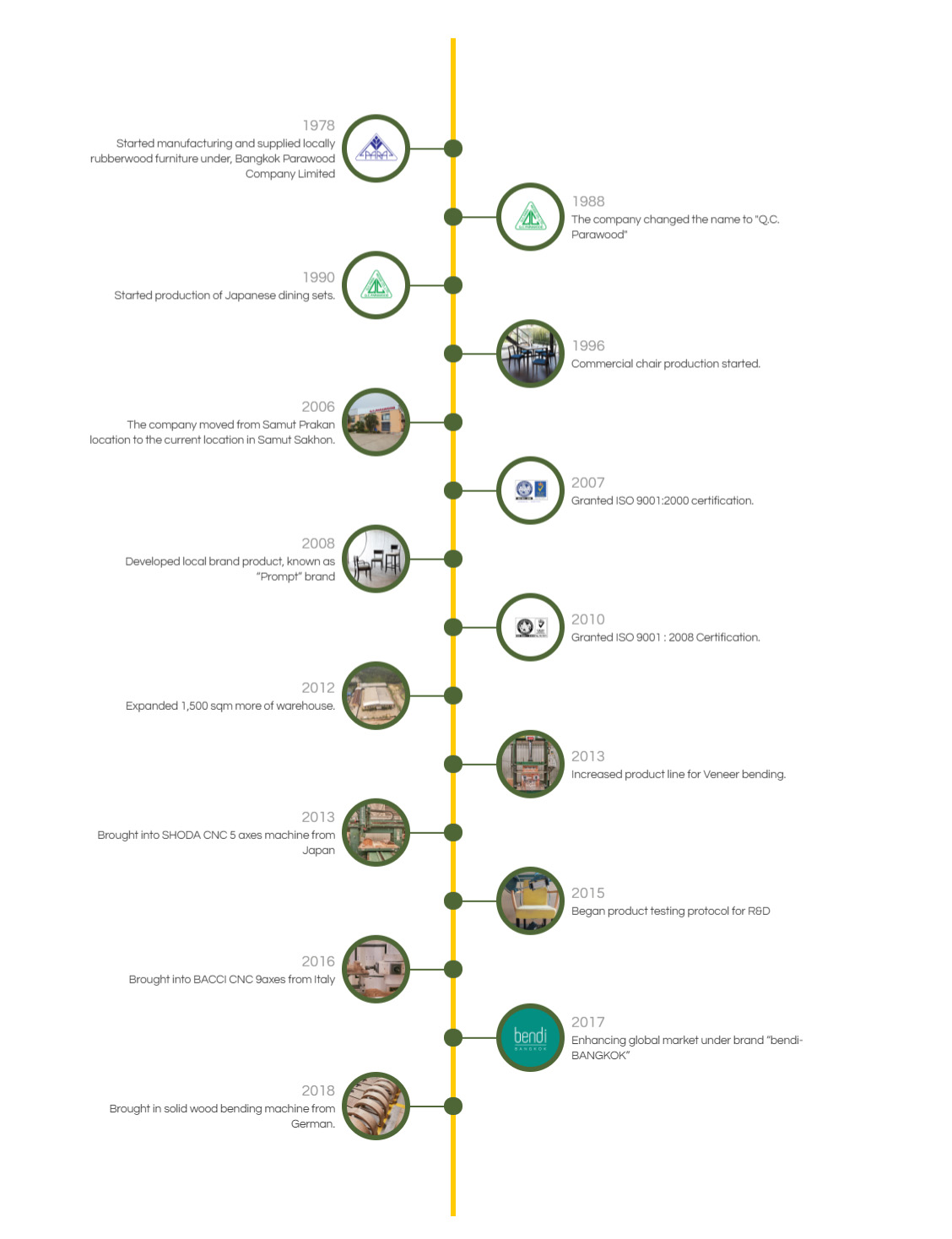 2019 Q.C.PARAWOOD CO.,LTD.
Vision   
We provide Japanese's wood chair quality with European's technology under Thai's cost.
Missions
Product & Service
We aim to improve high technology to enhance our workmanship.
Domestic and International customers
We provide high margin to our partner.
Personnel
We look after for our people in next 100 years.
Organization
We make every customers feel like home.
Company Profile
Company name:
Q.C. PARAWOOD CO.,LTD.
Managing Director:
Mana Kaewmoracharoen
Date of establishment:
January 28, 1988
Factory area:
24,000sqm/ Building 15,000sqm
Number of employee:
230 (@Feb, 2019)
Core business:
Wooden furniture manufacturer, OEM, ODM
Business main partner:
International: Japanese manufacturer, agencies
Domestic: PROMPT Contract Furniture co.,ltd.
Business Bank account:
Bangkok bank
Address:
3/4 Moo.1 , Chaimonkhol, Muangsamutsakorn, 74000 THAILAND
Own product brand:
PROMPT, bendi-BANGKOK